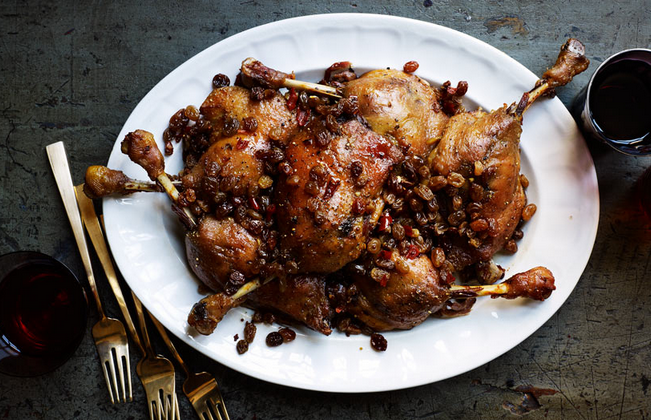 Billions of people are eating their way to the grave. Are you one of them?
Read on to discover five eating habits that will change your life.
—————————-
This post is part of RethinkingTruth's "How to achieve health" Series and it reveals the first principle of health: Eat right.
I'm not the only one who recommend eating differently. World-class athletes and sports scientists are too.
Luckily for you eating right is dead easy. All you need to know is:
How living the five eating habits will change your life
What the five life-changing eating habits are
How to start living the five eating habits
Let's get straight to it!
How living the five eating habits will change your life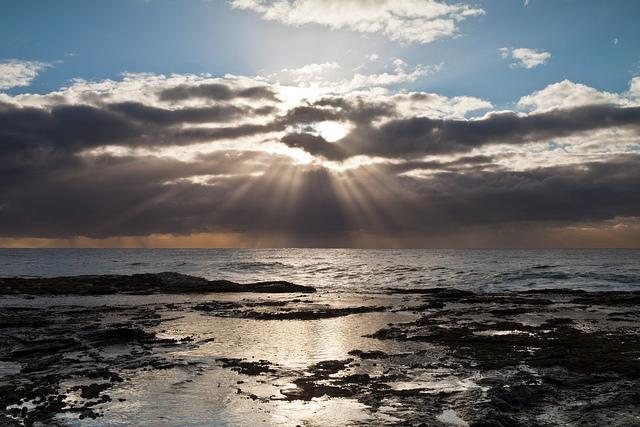 Living the five eating habits has profound effects. Here are the ones I find most life-changing:
Fat loss, even without changes in exercise routines
Increased happiness
Reduced stress, frustration, annoyance and irritability
Improved health and less sickness
Increased energy that last the whole day
Improved mental focus and clarity
Improved sleep
Reduced hunger and cravings for bad foods
Less bloating, stomach pain and gas
Reduced symptoms of aging
I understand if you find this hard to believe.
All I can say is that these effects are very real. The only way for you to know is to try the five eating habits for yourself.
So what are these five eating habits?
The five life-changing eating habits
#1: Enjoy lots of meat, fish, eggs, vegetables and healthy fats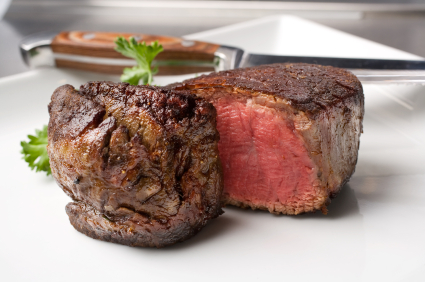 Meats, fish, eggs and vegetables are your best friends. We, the human species, have eaten these foods for tens of thousands of years, we're very well adapted to eating them and these foods contain the most important nutrients we need to thrive.
But, in order to eat yourself to a better life you have to understand that fat too is a dear friend of yours.
Did you know that fats have been one of the most important human nutrients for hundreds of thousands of years?
Before the cognitive revolution, around 70 000 years ago, we had to wait patiently for the likes of lions and other top predators to make a kill.
Then, we had to stand by while the top predators ate what they wanted. Only when these dangerous animals had finished eating and left would the humans approach, crush the remaining bones and eat the bone marrow within.
Bone marrow is basically fat and fat has been one of our key energy sources since the early days of our species.
If you have "fat-phobia" you have a problem as fats are crucial to eating yourself to a better life. Check out this post to learn the truth about fats and if you still want more, check out Andreas Eenfeldt's excellent collection of randomised controlled trials.
Now, let's look at some examples of what to eat within each of these four categories:
Meats
Top choices:
Lamb
Game meat (reindeer, moose, antelope so forth)
Grass-fed beef
Decent choices:
Pork (I eat bacon nearly every day…)
Beef (not grass-fed)
Chicken/Duck/Turkey
Other meats
Fish
Top choices:
Salmon (wild caught is better than farmed)
Trout
Mackerel
Other fatty fish
Decent choices:
Cod
Pollock, coalfish, coley, saithe
Catfish
Other fish
Eggs
Top choices:
Eggs from organic, truly free-range chickens and other fowls
Decent choices:
Vegetables
Top choices:
Decent choices:
Arugula
Broccoli
Brussels sprouts
Green, leafy vegetables and vegetables in general
Healthy fats
Top choices:
Butter (grass-fed is the best)
Lard
Coconut oil
Fat from meats and fish in general
Cream (I use double cream in my coffee every morning, absolutely delicious)
Cheese
Decent choices:
Extra Virgin Olive oil (cold pressed is the best)
Macadamia oil
Other non-vegetable oils
Lots of tasty foods right?
One last tip: add lots of fats to your vegetables. Not only will that make the vegetables delicious but the fat will help the body absorb nutrients too.
#2: Enjoy fruits, berries and starchy foods every now and then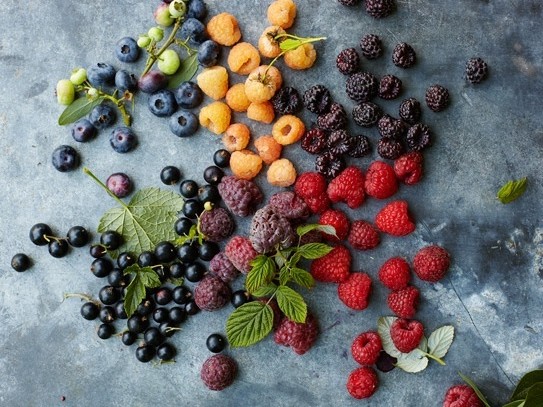 Fruits and berries are nutritious foods that provide you with many important vitamins and minerals.
However, these foods contain glucose and fructose too. The glucose isn't a problem as you'll see below, but I'm not a big fan of fructose.

Consequently, eating fruits and berries a few times a week is what I recommend and that's not a controversial opinion.
What's more controversial, however, is the topic of starchy foods (foods rich in the stored form of glucose).
These foods are also nutritious but the main reason why I recommend eating them is because our body needs glucose to survive (this, again, is not controversial).
For example, parts of your brain, your red blood cells, and the retina, lens and cornea in your eyes require glucose to function. And interestingly, we require glucose (stored as glycogen in the body) to carry out explosive anaerobic exercise (happens when your body needs more oxygen than its able to get).
What is controversial is whether or not you need to eat glucose as the body is able to produce the glucose is needs from protein through gluconeogenesis.
As always when the research isn't clear people have strong opinions. This is unfortunate as the truth is this:
We don't know which of the two, eating foods containing glucose or converting protein to glucose through gluconeogenesis, is best for us.
What we do know, however, is that the Japanese, who has one of the highest average life-spans in the world, eat starchy foods (glucose) pretty much every day. And, we know that some people function poorly on very-low glucose diets.
Consequently, I believe, although I don't know for sure, that for most people, diabetics excluded, eating some glucose is smart. And hey, these foods are delicious too and that doesn't hurt does it?
Therefore, I recommend eating a low-glucose diet which I define as less than 150 grams of glucose pr. day. Check out the graph below for some more details: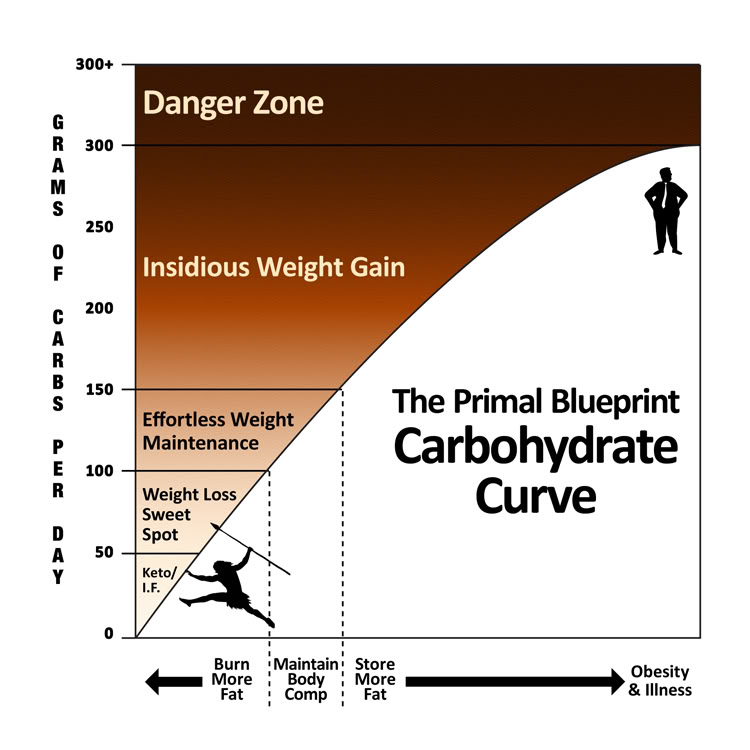 However, if you're a diabetic or someone who wants to badly wants to lose weight you'll want to eat even less glucose. Ketosis might be right for you.
Consequently, enjoy the lovely foods listed below but eat them in moderation.
Fruits
Avocado
Banana
Grapefruit
Kiwi
Berries
Blueberries
Strawberries
Raspberries
Blackberries
Starchy foods (be careful with these, especially if you want to lose weight or if you're diabetic)
Rice
Sweet potatos
Yams
Cassava
Potatos
#3: Eat as little sugar, processed foods, grains, bad fats and alcohol as possible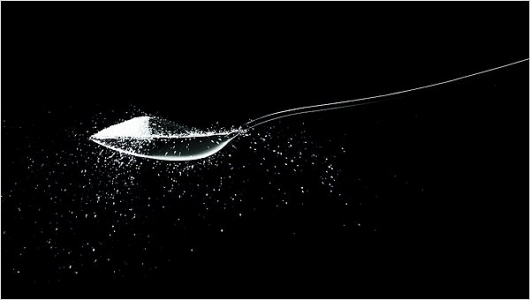 Whereas meats, fish, eggs, vegetables and healthy fats are our best friends, sugar, processed foods, grains, bad fats and alcohol are our worst enemies.
The best way to eat yourself to the grave at full speed is to eat the foods below often and in large quantities:
Sugary foods
Sweets and candy (chocolate with more than 80% cocoa is fine and I eat a little bit almost every day)
Sugary drinks (sodas, fruit juices and all other drinks with added sugar)
Sugary cereals (cereal is rarely good for you and when sugar is added it's terrible)
Foods with lots of added sugar in general (cakes, sweet sauces, ketchup and so forth)
Processed foods
Processed foods includes most ready-made foods that aren't included in eating habit one, two and three. Some examples are:
Crisps
Frozen pizza
Gorby's and similar stuff
Fast food (chicken nuggets, burgers, french fries and so forth)
All low-fat products
Grains
Wheat (by far the worst grain)
Corn
Rye
Barley
Oats
Bad fats
Margarine
Vegetable oils such as

Corn oil
Sunflower oil
Soybean oil
Canola oil
Other vegetable oils

Other processed fats with high omega-6 content
Alcohol
Additionally, I'm no big fan of legumes (lentils, beans and so forth) and processed milk (milk that isn't raw), but the foods above are worse.
Do yourself and your loved ones a big favour: Eat as little of the above foods as possible!
#4: Eat super-foods and supplement smart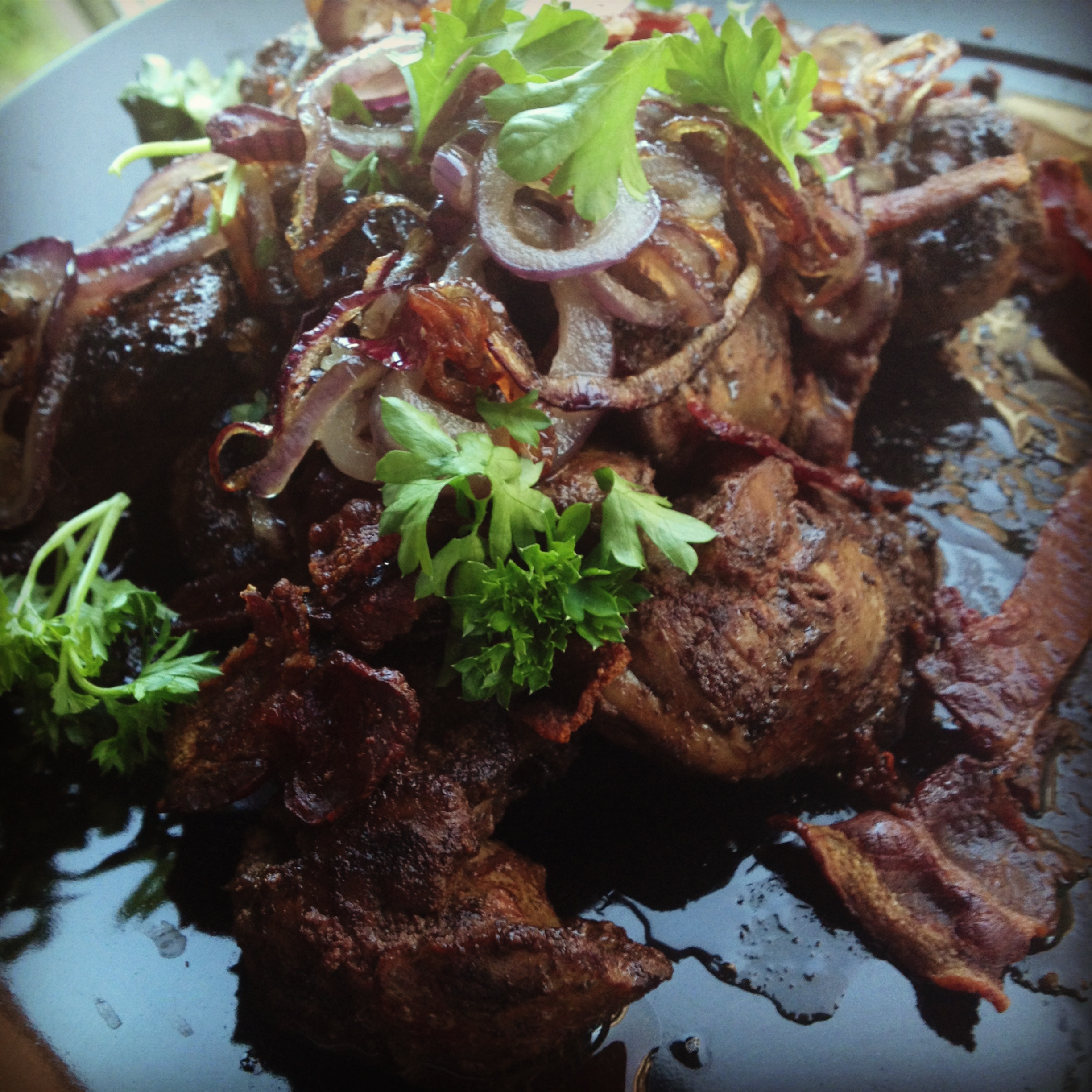 Our planet provides us with some foods that are so nutritious that it's hard to believe they are real.
Earlier in this post I mentioned that green, leafy vegetables such as arugula are nutritious. But compared to my favorite super-food, liver, they are absolutely nothing. Check out the table below:

Go and see for yourself here (liver) and here (arugula).
Now, that's some serious arugula ass-kicking by the liver!
The foods below are so nutritious that if you eat them all the time you'll likely get too much vitamins and minerals and you don't want that (the human body's need for most vitamins and minerals is like in a bell-shaped curve).
Eat the fantastic foods below every week but in moderation. For example, I eat about 200 grams of liver and 100 grams of nuts weekly.
Super-foods
Liver
Kidneys
Spices

Turmeric
Cinnamon
Cardamom
Lots of other spices

Nuts

Macadamia
Almonds
Brazil nuts
Lots of other nuts
Supplementation
With regards to supplementation I find it more difficult to provide recommendations I truly believe in. The reason why I'm sceptical about supplementation is because supplements often isolate certain elements of what's found in nature without providing its original context.
We know we don't understand how all the different components of what we find in nature fit together. Consequently, isolating just one part of that whole and eating it in large doses might have unforeseen consequences.
Having said that, I take three supplements:
1. Magnesium
Our soils are becoming more and more magnesium depleted. Supplement for improved sleep and digestion (read this article to know what type to buy). How much you need depends on you. I supplement 400mg with the last meal of my day.
2. Vitamin D3
Vitamin D3 is a crucial and luckily for us our bodies naturally produce it when sunshine hits our skin (sun lotioned skin prevents/reduces vitamin D3 production).
However, I live in Norway and the angle of sun we get is too narrow for the body to produce vitamin D3 from October to March.
Consequently, I supplement with 1000 IUs of vitamin D3 in liquid form during this period.
3. Salt (sodium)
I don't eat a lot of glucose. Some days I only eat around 40 grams, mainly from vegetables. Other days I might eat around 150-200 grams. The consequence is that my body doesn't hold on to water and for that reason is flushes out sodium amongst other things.
For some people this is no big deal but for me it is. If I don't supplement with salt the sodium levels in my body will be too low and I'll start feeling dumb, not present and other weird things.
Salt is crucial for the body and not dangerous. I recommend that you at least salt your food generously. If you suddenly start feeling like described above sure you supplement with salt and/or eat some more glucose and you'll be fine.
#5: Cut yourself some slack, use the 80/20 rule!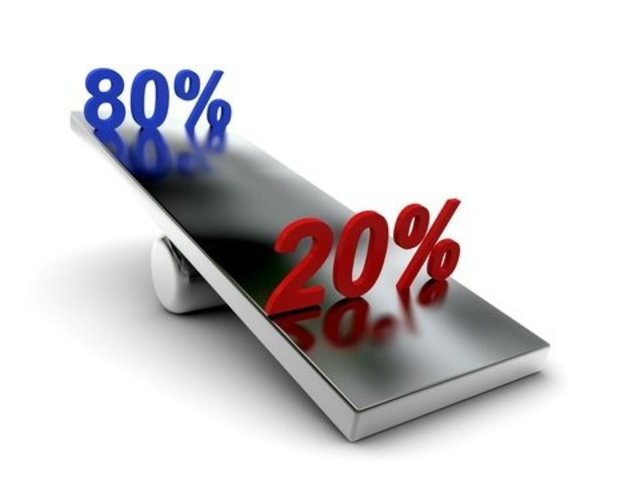 If you're still reading this post you're really interested in eating yourself to a better life. Well done.
Now, let's be brutally honest about one thing:
It can be hard to eat according to the life-changing eating habits all the time.
Yes, eating right makes you feel good and with time your desire for bad foods will all but disappear.
But…
Are you never going to eat pizza again?
Are you never going to eat pasta again?
Are you never going to drink alcohol again?
If you told yourself that you could never eat any of those things in your life again, wouldn't you feel very restricted?
I know I would.
The fact of the matter is that "all" of us eat some deliciously bad foods every now and then.
That's completely fine.
Live the first four eating habits at least 80% of the time. Doing this will be enough to significantly improve your life.
Then, make sure you cut yourself some slack and live eating habit give as well. The times when you do decide to eat something that isn't ideal don't feel bad. Just enjoy the food and then return to your normal eating habits.
How to start living the five eating habits
Now that you know the five eating habits the key thing is to get started. There are four actions I recommend that you do, starting today:
Read about the four simple and delicious dishes below. It will take you about 10 minutes.
Throw away 90% of the terrible foods in your house (see eating habit #3) and leave only a few treats you'll enjoy when you cut yourself some slack (the 80/20 rule). This will take you about 15 minutes.
Go shopping. Bring this article with you either as a printed document or on your phone and enjoy buying life-changing foods. This will take you about 15 minutes of in-store time.
Stop reading what the media has to say about eating; they have no idea what they're writing about. This gives you more time, nice.
Oh, and to make sure you remember what foods to eat, check out the picture below: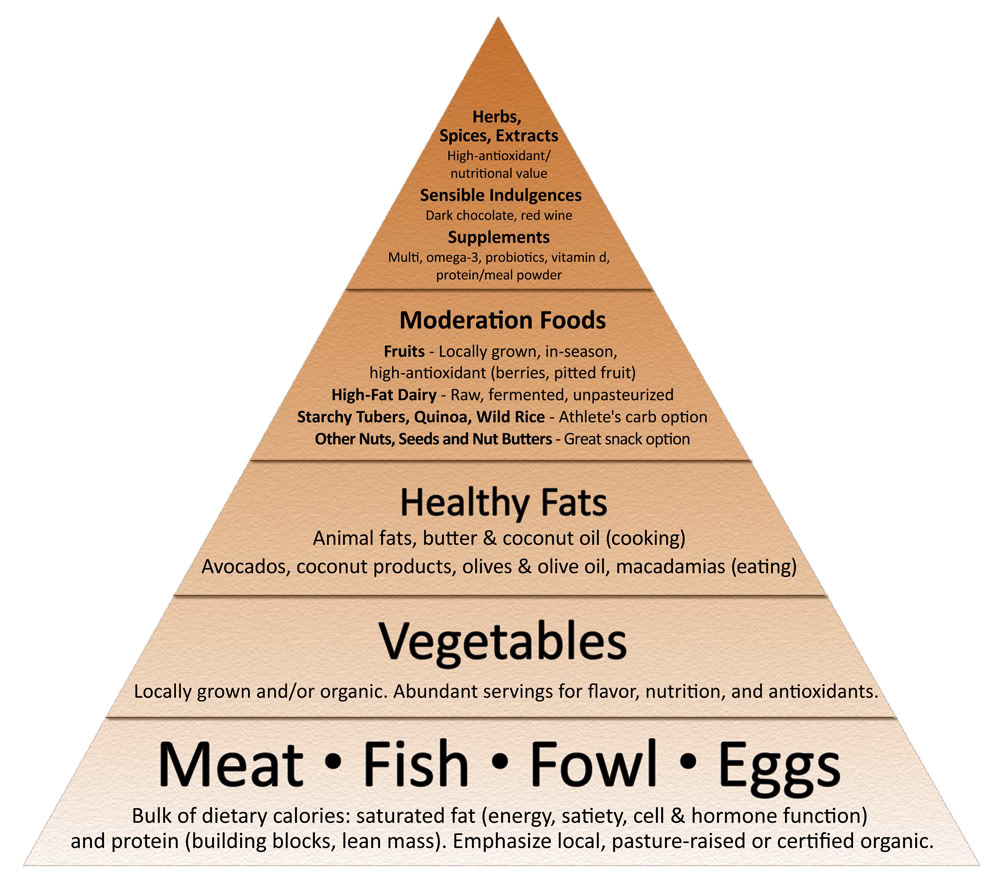 Regards from Oslo,
Bjarte.
NB! I've borrowed these pictures: Dinner, Food pyramid, Carb graph, Nature, Sugar, 80/20. Thanks a lot.
Does eating like this make sense to you? Leave a comment and let me know what you think.